PRESS-FINANCIAL TIMES.
.
"Trendspotter: Pieces that trick the eye, by Nicholas Spencer. Published: May 30 2009 03:17 | Last updated: May 30 2009 03:17
The trend towards smaller living spaces is, perhaps unsurprisingly, creating a demand for furniture that does not clutter what little roomis available. Some designers have responded to this need by creating items that convert – in the past Trendspotter has featured seating systems that transform into beds and rugs that fold ingeniously to become stools – while others have engineered pieces that trick the eye by employing materials with reduced visibility.
The now-you-see-it-now-you-don't qualities of Philippe Starck's Louis Ghost chair, made from clear polycarbonate, have helped make it a design classic and are echoed in the award-winning Curene design by Hong Kong-based Oil Monkey, in which the seat, back and rear legs are formed from fins of almost transparent plastic, held together by the wooden front legs and a rear stretcher.
And while the steel, plywood, fabric and leather components of Enrique Marti』s Maxie model for Spanish company Sancal are clearly more visible, they are so pared down that the chair, which can also be stacked, has minimal visual impact. Curene and Maxie are featured on trendhunter."
.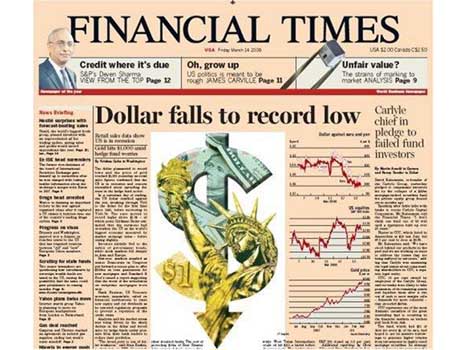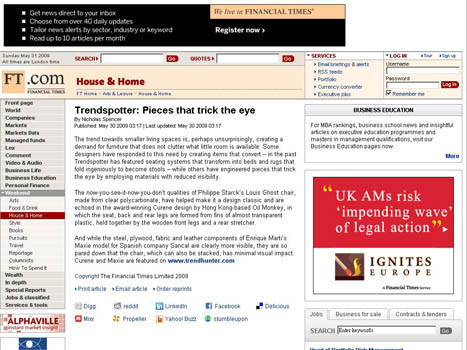 -
-
oil monkey limited © all rights reserved